While I may not be the first to feature crochet works, I'm always on the look out for well made pieces that I admire. So after seeing the trailer for the upcoming movie, today I wanted to share a beautifully made doll of a beloved childhood tv show host: Mr. Rogers.
Designed by craftyiscoolcrochet on Etsy, this doll is simply as adorable and wholesome as it's name sake. It has so many little details to it, but my favorite is that he comes with 2 of his most well known puppets, Daniel Tiger and Mr. King. He's also quite a large doll measuring at about 13″ tall making each of the puppets right around 4″ each.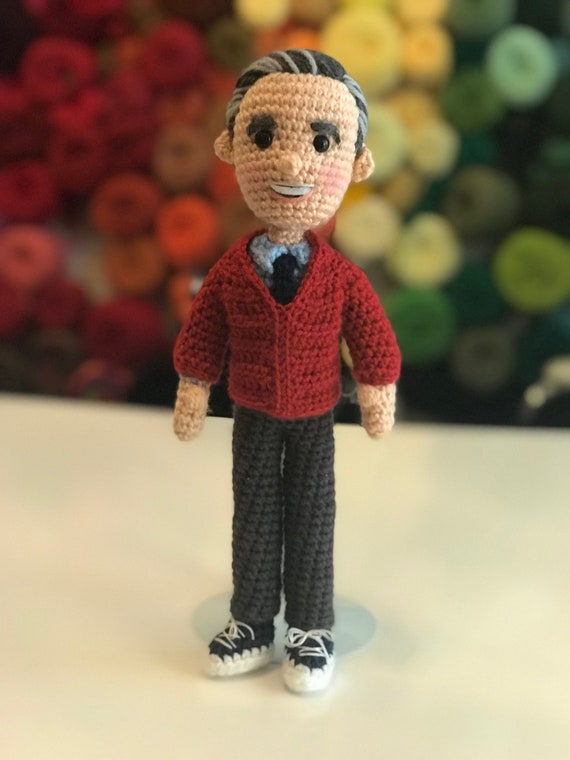 If you also find he to be absolutely adorable, fear not for if you can crochet then you can get the pattern yourself for only $7. Allison has done an excellent job to make sure that it is easy to follow with 14pages filled with pictures and step by step instructions. You want some sewing experience for some of the details, but overall it is a well received piece. Give her shop a look if you like her style for more wonderfully designed pieces.