The Holidays are always the time to show off your best crafting skills. The one time of the year you can fill the house with what you love and no one will bat an eye; they'll simply call you festive. 😉 I've got 2 artists today that both specialize in wonderfully detailed hand felted items that work great on a tree or even around your home!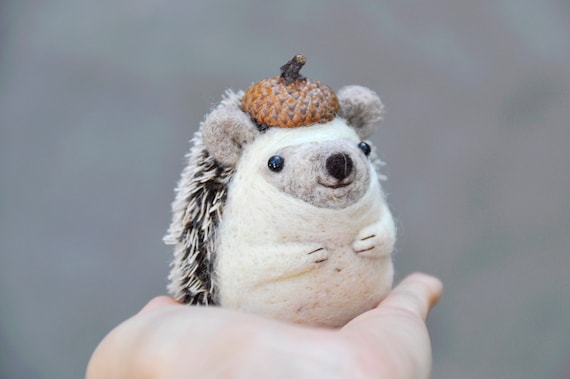 Miri of Noristudio specializes in making adorable woodland creature who often have an adorable acorn beret on their head. I personally loved this little hedgehog, but you can find a whole collection of them in her shop, including a set of ornaments to hang up in your home! Another thing I love is that they're interested in bringing new people to the medium with their DIY kits for beginners. Something that could make an excellent gift for the crafter in your life that's seeking a new and challenging medium to tackle. 🙂
The second artist is just as exciting with their dedication to realism in their pieces. I mean, if I didn't know better, I'd swear some of these pieces were real.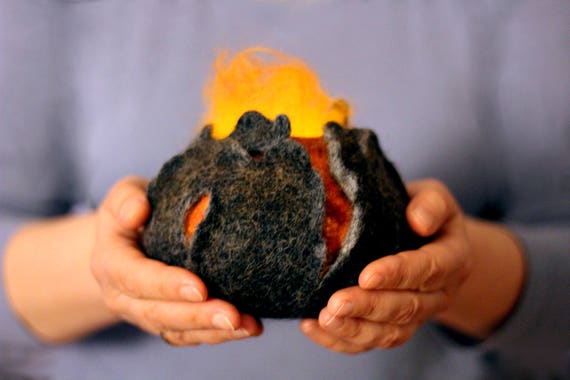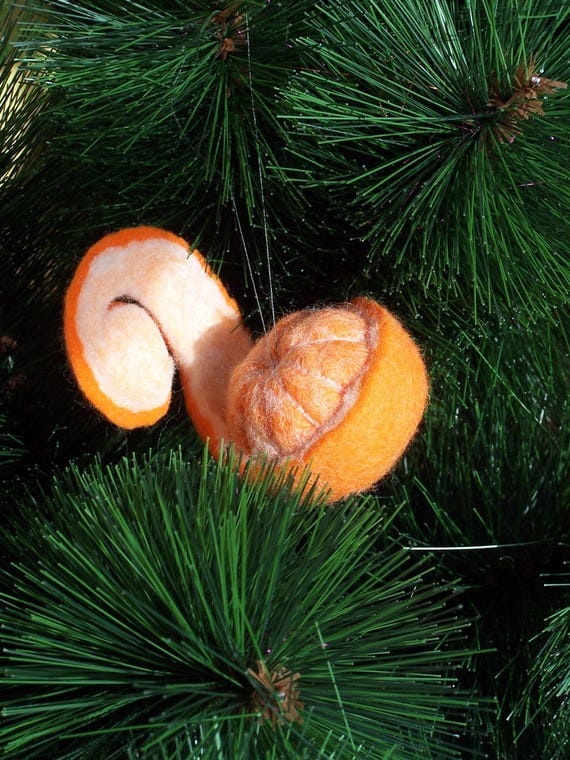 Made by Natalja of TaFiOLand, these pieces are really quite wonderful. They are a German based artist of quite some talent, imho, and I just find their precision with the medium to be considerably well honed. Several of their pieces can be used as table decoration or hanging on your tree, but there are even a few pieces that can be used for lighting fixtures around the home. Really just lovely work that I highly recommend checking out. 🙂