I love space. I find it to be so beautiful and filled with so many questions and not being in space kinda bums me out sometimes. While these aren't space, they're still pretty awesome.
Made by etsy artist Modern Mud, these are hand made ceramic luminaries with holes and lines that imitate the major constellations. The design was originally a wedding commission, they turned out so lovely that Naomi Singer decided to make them available to the world. 🙂 My space needs certainly appreciate this decision.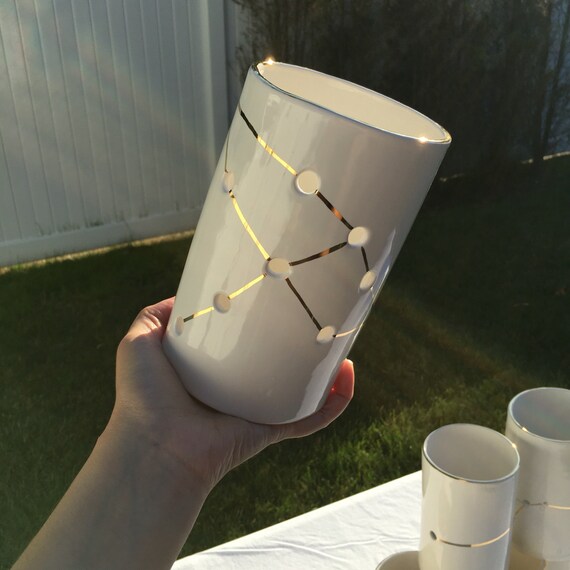 These candle holders mean business too. Measuring about 7″ tall, they can hold a small votive or even a pillar candle! I'm already picturing them paired with some of my favorite scented candles and the view is beautiful and smells great. 😉 She also makes all sorts of other delightful ceramic items such as ring dishes, vases and even personalized holiday ornaments. 😀 All of her work is in this same simple and clean style, so I highly recommend giving her gallery a look.