So we all know decorating can be a pain. Picking colors for paint. Finding pictures/painting for your walls. Making a theme almost guarantees you'll double that time as well. While it won't solve all your problems, I have found some very cool wall art that adds an interesting decoration to at least part of your room and it's easy to remove as well!
These are handmade paper art installations that are just lovely and engaging. Each piece is cut and folded by hand by Oregon based artist Jacqueline Jean of hipandclavicle over on Etsy. The detail and precision of her cutting is just stellar. I could see myself using these in a nursery or a college dorm thanks to their inexpensive price and wall safe adhesive not leaving any marks. Most of the her work is nature themed as she loves the outdoors, though dragons have managed to jump in there from time to time.
No guides for layout of the pieces seems to be included with orders which means the possibilities are endless and can be altered to suit you needs. Got a big empty space to fill? Order a few sets and make a swirling design or a giant butterfly shape.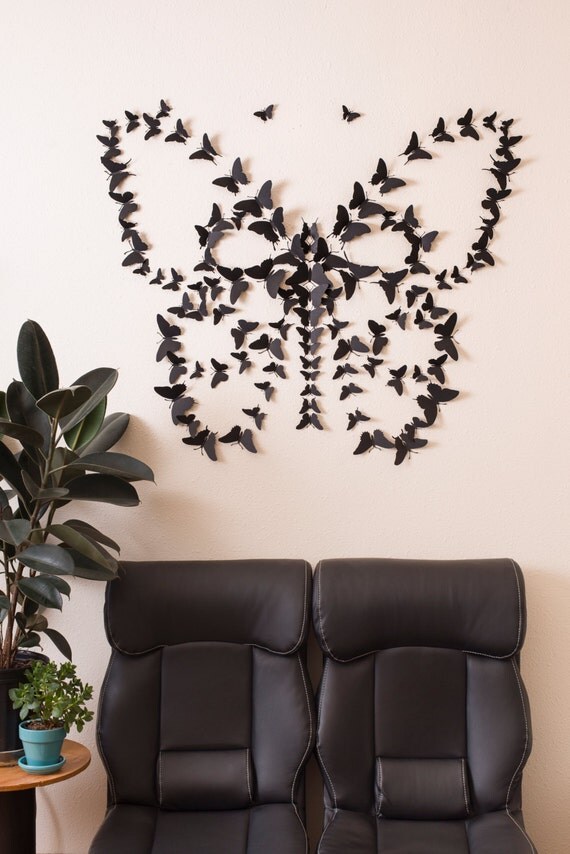 Most sets cost only $15 so if you're looking for something different to decorate your walls with, I definitely recommend giving this shop a look through. 🙂