Hello Thursday readers!
I have a lovely little tutorial that you can get super creative with once you have the basics. The tutorial comes from Hymns and Verses and you can find the source here.
Your tools and materials are quite simple. You will need a piece of wood – you can get something smooth from the hardware store, or you can use an old piece that you've found, it will just depend what kind of look you would like to have. Some paint for the wood (if desired), a package of jute rope, wax paper, a sharpie and some wood glue.  You'll also need scissors if you're going to be doing any piece work with your rope. You will also need a mixture of corn starch and water and the wood glue to help your rope to keep a stiff shape once it's formed- 1/4 cup of corn starch, 3 tablespoons of water, a whole bottle of wood glue and a container to mix and dunk your rope. You may also want to invest in some disposable gloves, this is easy, but quite messy, and you will want to have some finishing nails and a hammer at the ready.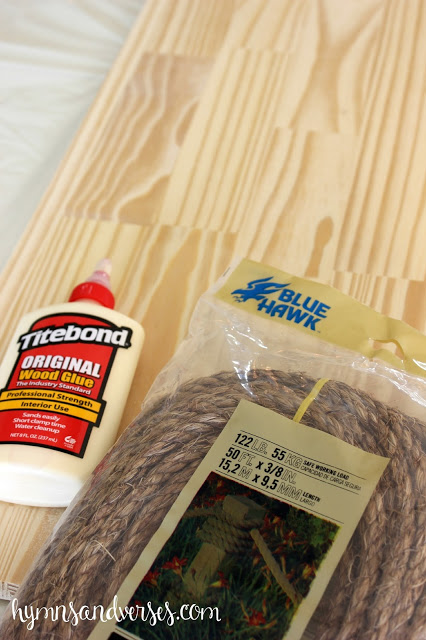 Your first step is to prep the board you'll be using. This is something you can do any way your imagination goes. You can paint it a flat, base colour, or you can get creative by paining dots or other geometric designs. You could even freehand an abstract design on it. You could stain it, you can spray paint it, you can stamp it. You have a lot of freedom here. The tutorial I'm using, the board was painted a silvery colour with a whitewash overtop.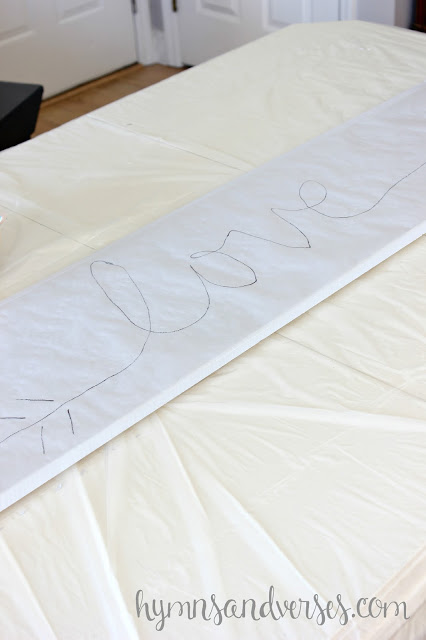 Your second step is to get your design right. Rather than etching right onto the wood,  cover it with wax paper and use a sharpie to draw the word/design you would like to have so that you can judge how it will look before actually putting it all together, and so that you can let your glue harden on a place that isn't the finished product. Once you have a design that you like – and make sure that it is something that can be done with a continuous rope or easily with pieces of rope – you're ready to make your glue mixture.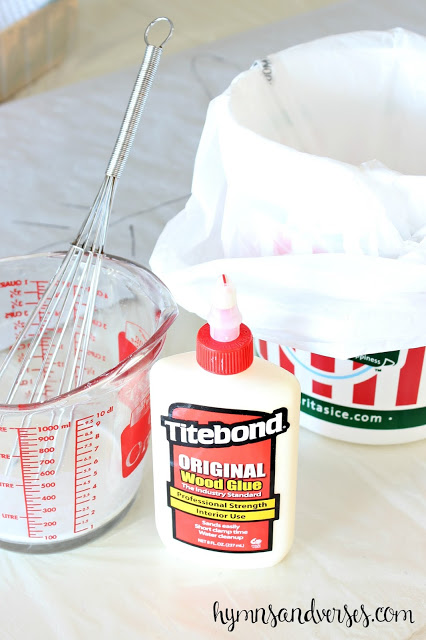 Mix the corn starch and water to form a paste, and then transfer this paste to a plastic container you don't mind throwing out afterwards, or into one that is lined with a plastic bag. Add the whole bottle of glue and combine the mixture. With gloved hands, dunk your rope, section by section, into your glue mixture so that the rope is coated  but not dripping with glue.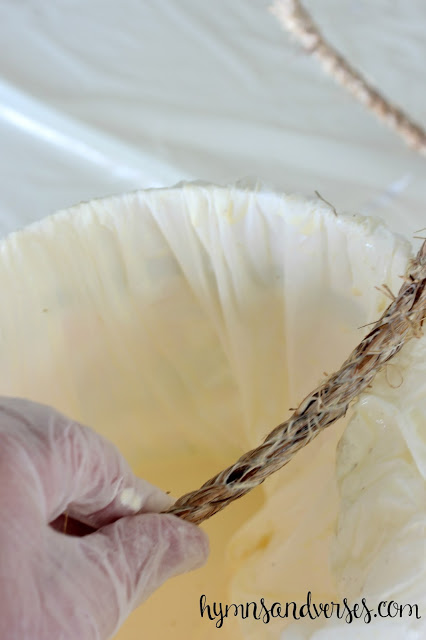 Next, you will be tracing over your letters that you s with your glue coated rope.  You will want to be doing this on top of your wax/parchment paper so that it will have a good place to dry. You will need to have some weights to hold the rope in place while it hardens, You can use whatever you have around so long as it's clean and you are able to wash it afterwards to remove the glue.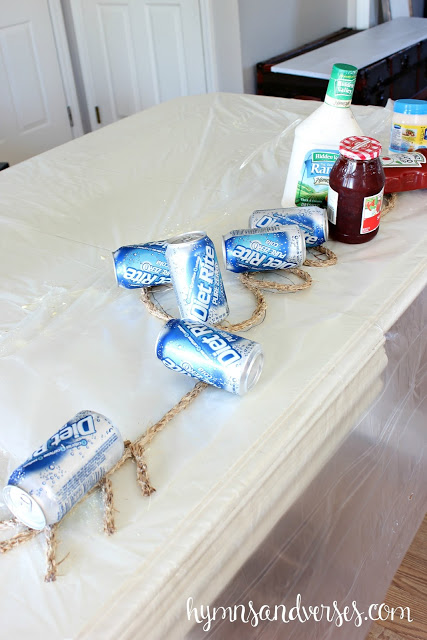 Once the glue is dry – and I would give it a good half a day at least, if not a whole 24 hours – you can remove it from the wax paper and use a hammer and some finishing nails to secure it to your board.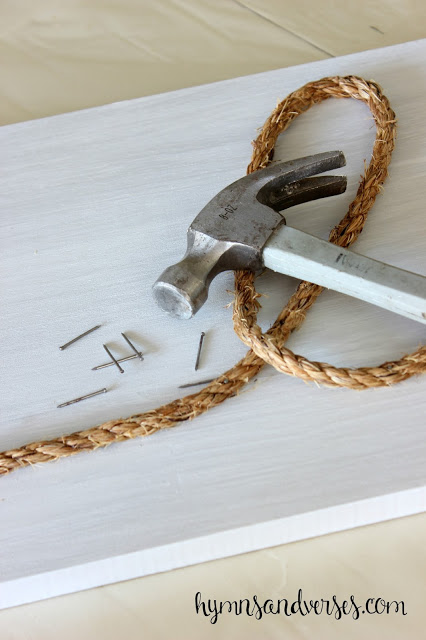 Now you're finished, unless you decide you're going to do any accent painting. If you're going to put it up on the wall, you can use picture hanging hardware that you can get at any hardware store, or you can follow the tutorial's instructions on how they like to hang things like this.
Your finished product will look stellar, no matter which way you decide to run with this.
Hope you have a great weekend, and happy crafting!
~Megan