One of the places I love to visit when I am in Hamilton is Prouse Pottery & Soap Co.  They carry a line of fantastic pottery as well as a range of handcrafted soap that use high quality all natural ingredients.  http://prousepotteryandsoap.com/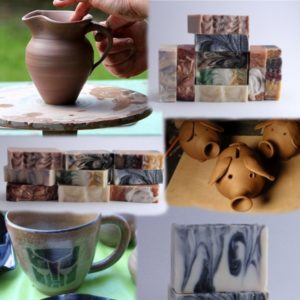 They bring their pottery and soaps to a wide range of convention in Ontario.  Their next big convention is Fan Expo in Toronto.  So if you visit Fan Expo make sure you stop by their booth.
What really blows me away about their shop is their support of artists through their League of Extraordinary Artisans.  It is a group of Crafty individuals who bring their talents and creations to their shop.  These works of art include photography, jewelry, paintings, sculpture, knits, preserves, candles, geekery, and much much more!  I could spend hours just browing their store.  So if you are ever in Ontario it is worth a visit to Hamilton just to see the Prouse Pottery shop in person.  You will be glad you did.
-Toni