Being a part of the Twitch world I get to meet some pretty amazing artists.  I had the pleasure of meeting Pharewings a few months ago and watched her create some pretty cool pieces of jewelry on her Twitch stream.  Take a look at these amazing pieces.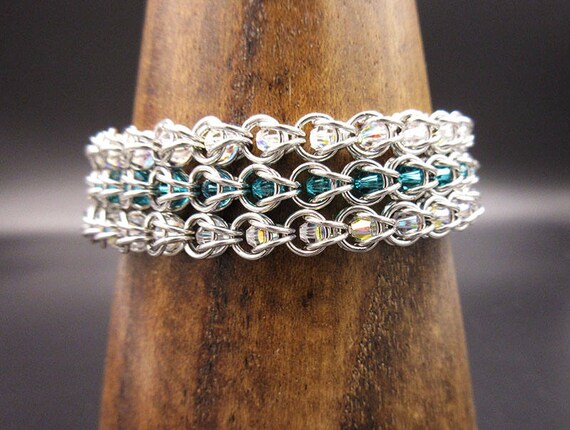 Three stands of stainless steel captured Swarovskis make up this lovely bracelet. Each crystal individually captured with no strings.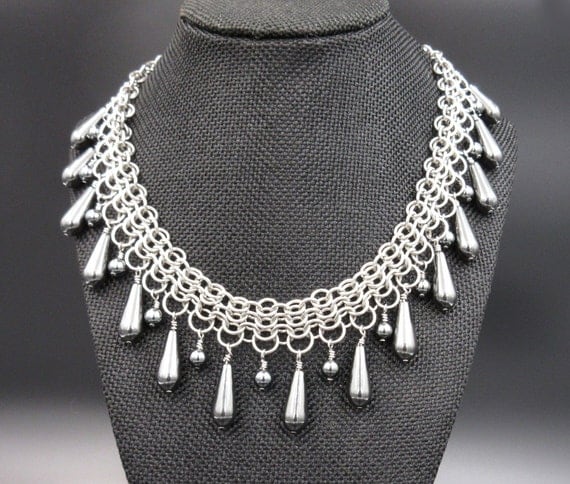 Hand wrapped hematite beads and drops grace the elegant line of this stainless steel chainmaille necklace. The necklace base its self is accented with a simple gradated effect. This necklace is 20 inches long with a small tail with a bead on it for an extra pop.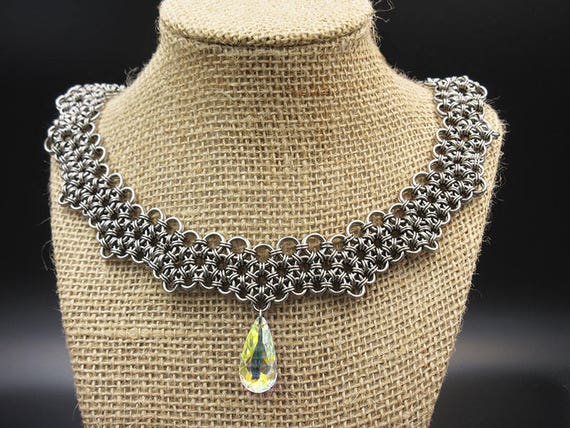 This is a made to order necklace made out of stainless steel. It is made out of a Japaneses weave to simulate lace and closes with a slide lock clasp. This necklace comes out to 18 inches long. It takes between two weeks to four weeks to make. The color of the swarovski drop can be changed upon request.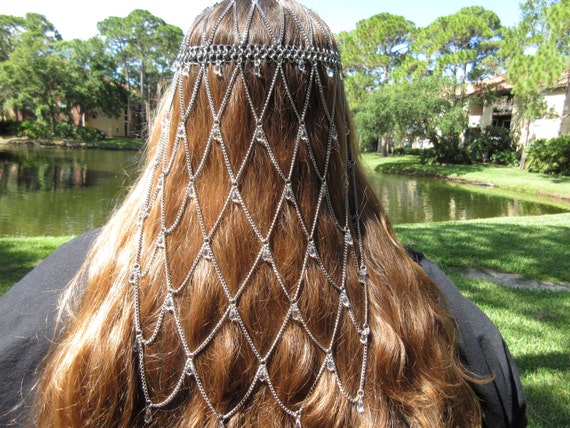 Made out of stainless steel this elegant headdress is accented with over 50 Swarovski crystals. Fome the crown top to the last crystals it is around 18 inches long. This was made live on Twich.tv/pharewings.
Speaking of Twitch, Pharewings is having a stream to benefit St Jude hospital tomorrow!