October/November has always seemed more like fall then September ever will in my part of the world, so today I wanna feature an artist that takes a bit of what we associate with fall and turning it into wearable art.
Ukraine artist Nikita Drachuk makes his art from real acorn caps and hand blown glass, and his work is just stunning. The medium he works in is called "Lampwork" and is the art of making figurines melted in the flame of a glass burner; which can reach up to 1800 degrees.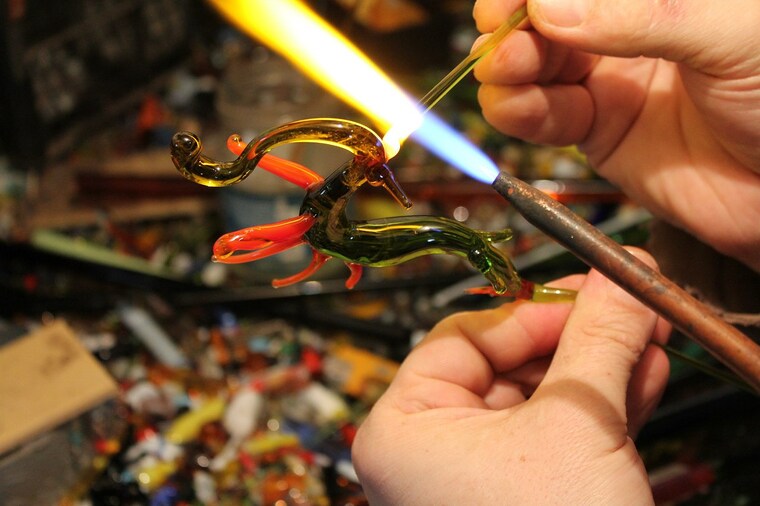 I would never get my hands so close to such a very very hot flame. :O
If acorns aren't your cup of tea, they have an incredibly diverse range of subjects and sizes for their figures that you can admire, at their etsy shop Glass Symphony, instead. Their attention to detail and level of craftsmanship is really quite astounding.