Good Morning Crafthackers.
I have for you a neat little tutorial for making your own marbled phone case. This is a simple little DIY that would be great for teens or for helping you to accessorize your own phone. This is a great way to add your own subtle customization to your phone without breaking the bank while also being durable. You can use your favorite colours and make a number of different cases to switch out in the different seasons, if you're the accessorizing type.  I've used this tutorial from Lovely Indeed, and feel free to peruse their other DIY projects as well.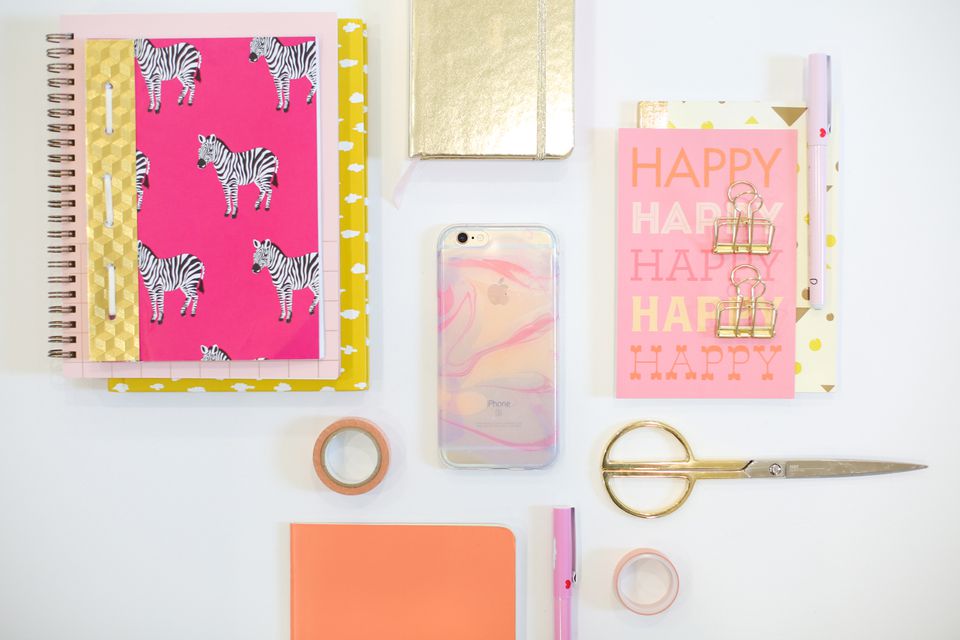 Your materials and tools are simple. All you need for this DIY is a clear plastic phone case, nail polish in 3 different shades, a large bowl filled with water and a toothpick or paintbrush.
You need to start with a bowl of clean, room temperature water. When you start this project, you will need to work fast so that the polish doesn't dry out too quickly, so read to the end of the tutorial before you begin.  You will want to have your nail polish ready and open and within arms reach. Take your first colour and use the nail polish brush to let a few drops drip onto the surface of the water. Drop from about an inch above the surface of the water as much higher will make the polish sink to the bottom of the bowl rather than sitting on the surface. It will begin spreading when it hits the water.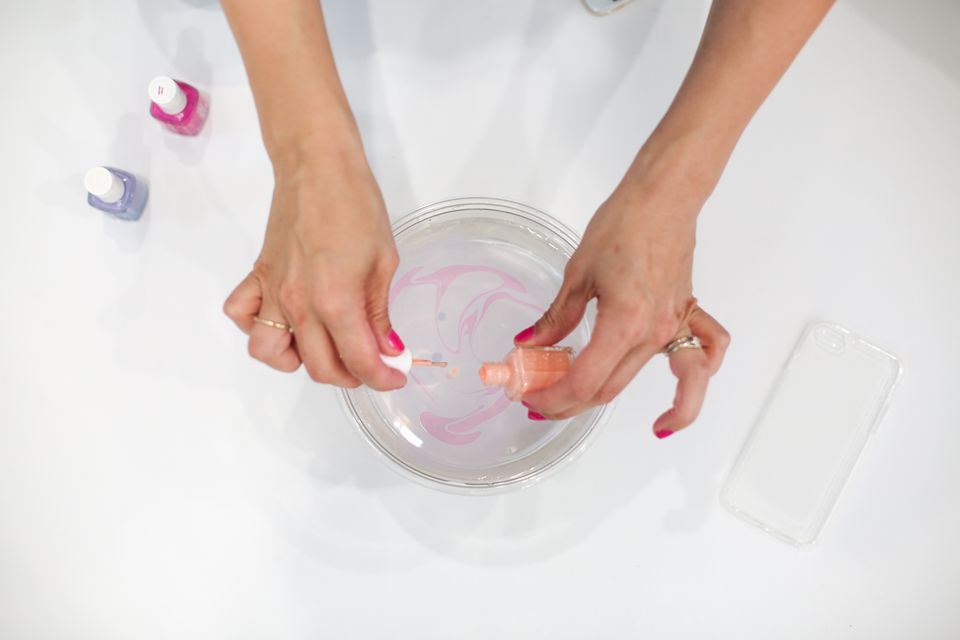 Use the same technique with your other colours, putting a few drops of each over top of the first colour in random spots. The colours should start to mingle and swirl around each other. Use a toothpick or the end of a paintbrush to swirl the colours together to create a marble effect in the water.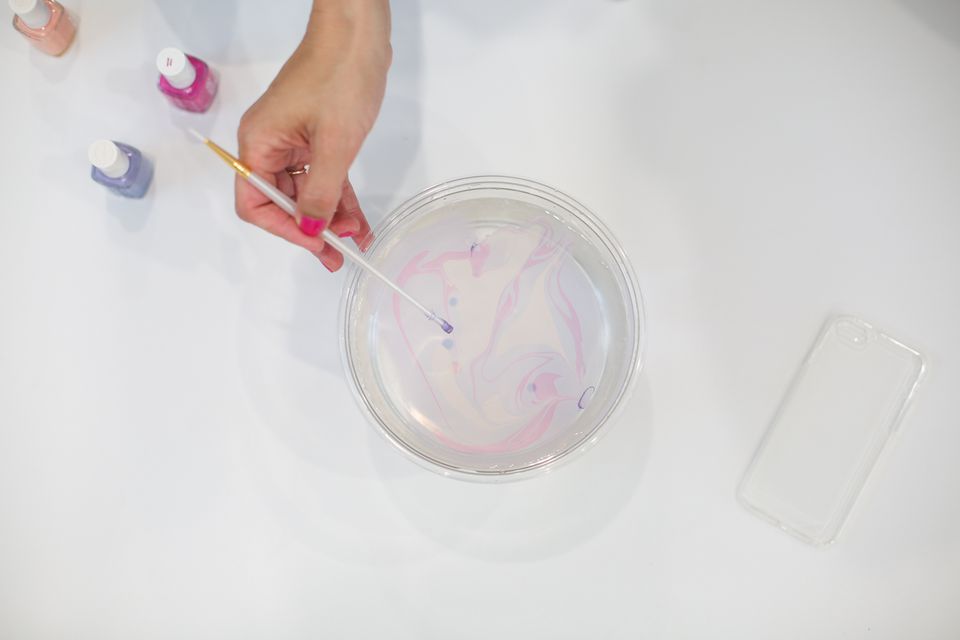 Hold your cell phone case – without your phone in it, of course – so that the outside of the case is face down towards the water's surface. Gently touch it to the surface of the water so that the nail polish adheres to the case. You shouldn't need to fully submerge it.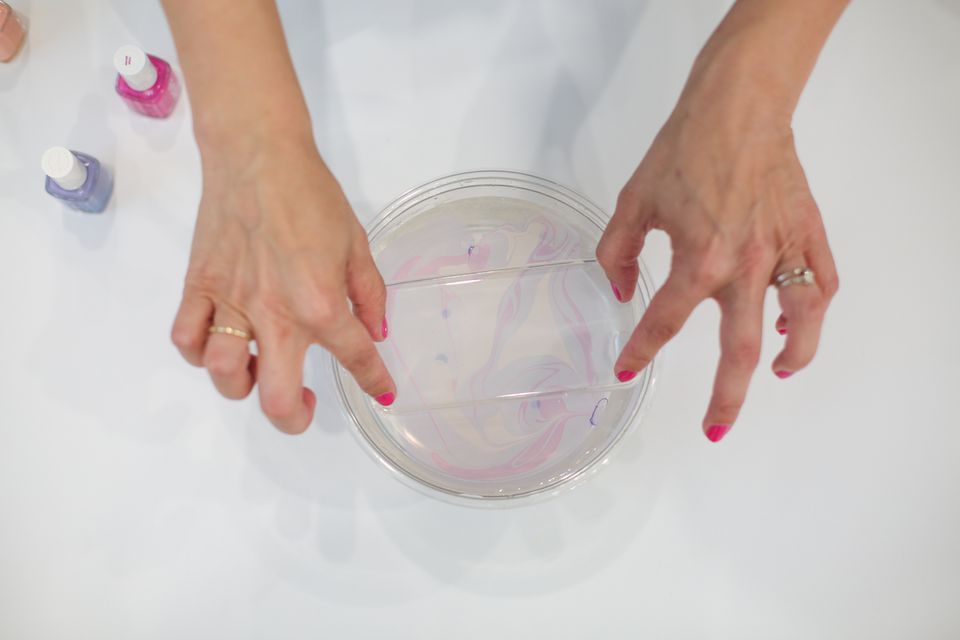 When the case is fully covered, remove it and let it dry. If you find there's any water droplets that got captured under the nail polish, just lightly press on the areas that have a little bubble of water and help work it out towards the edge of the marble effect where you can absorb it with a piece of tissue.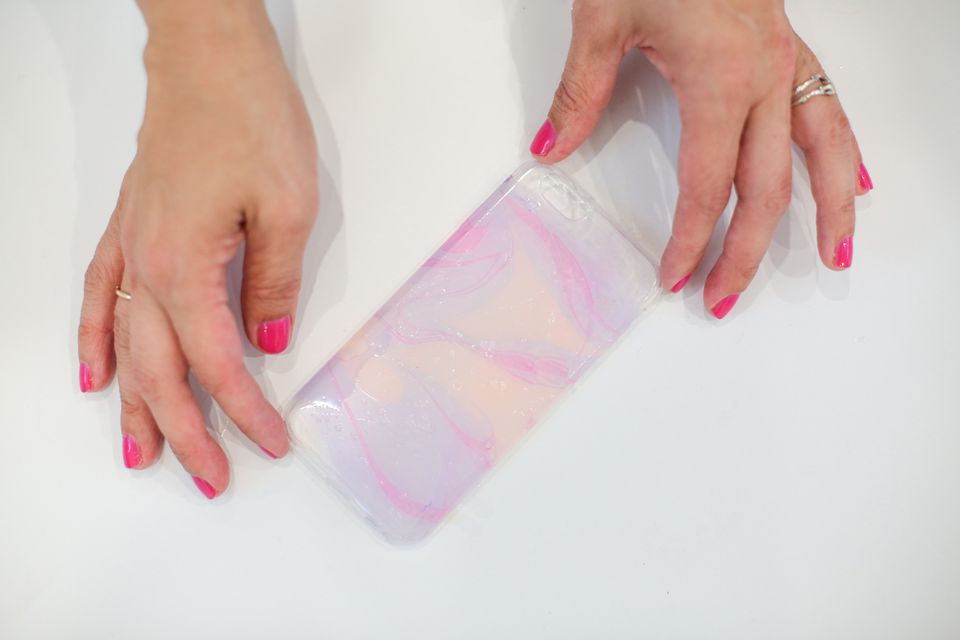 Remember, you can use whatever colours you like. Just be aware that ones with heavy sparkles may sink. You can also do as many colours as you like, just keep in mind, too many may make the marbling just seem a little too messy. Hope you enjoyed!
Happy crafting!
~Megan