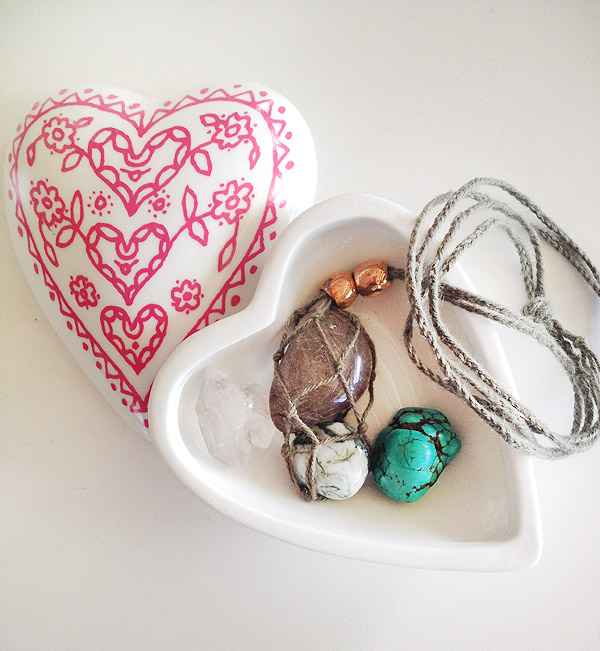 Gemstones have been used in jewelry for centuries. The ones we're talking about today aren't the super fancy ones you see with 1k price tags in stores. These are much more expressive as you'll be putting your own touch and spin on them as you make them. What will you need?
waxed cotton or crochet cotton
beads (optional)
stones or trinkets (gemstones are typical but this project can be used for shells, coral or bone as well)
By following the step by step guide over at sustainability in style, you will essentially start at the base of your pendent piece and weave a basket design to sit in. Once that's done, it's up to you if you wish to decorate it more with beads or fancy friendship bracelet style knots.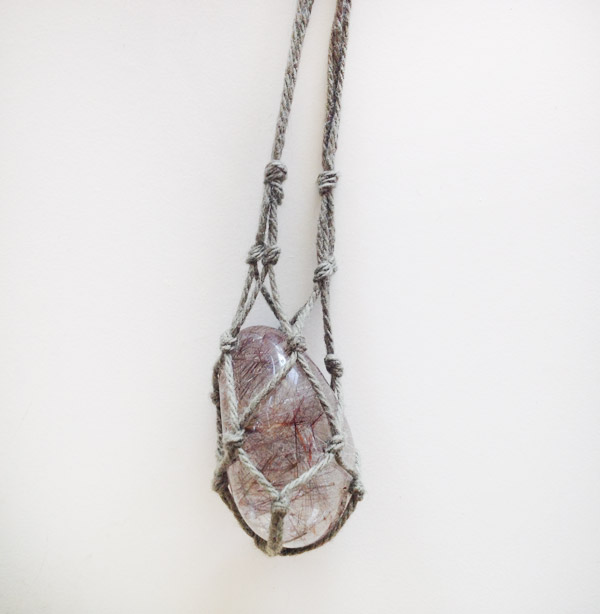 Start making yours now and you'll have your jewelry ready in time to show off at the beach. 🙂
~Nicole