It has been a few weeks since I posted a DIY, so here is one for Birdfeeders!
The first place I started was on Do It Yourself.com.  They have 2 bird feeders you can make, one for hummingbirds and one for Wrens.
DIY Dreamer made a post with 20 unique bird feeders that look amazing.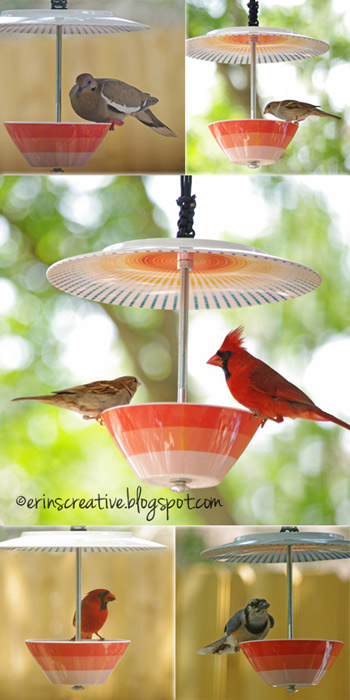 And lastly, Sara, a member of the Lowe's creative team, posted a tutorial on these awesome feeders that use paint cans.
So get out there, get crafty and enjoy the birds before the start to leave for the winter!
-Toni