I think the weather getting colder has me thinking of yarn.  I don't crochet or knit but I can't help looking at all of these amazing patterns.  After looking at all of the Amigurumi patterns yesterday I discovered another crochet trend that I didn't know existed, Crochet Slippers!
It started with this Etsy listing for Monster Crochet slippers.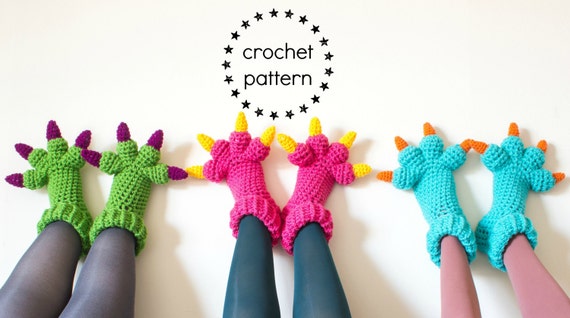 Then I started down the rabbit hole.  First I found a ton of free patterns at All Free Crochet including this one.
Then I found these amazing Dragon Scale slippers.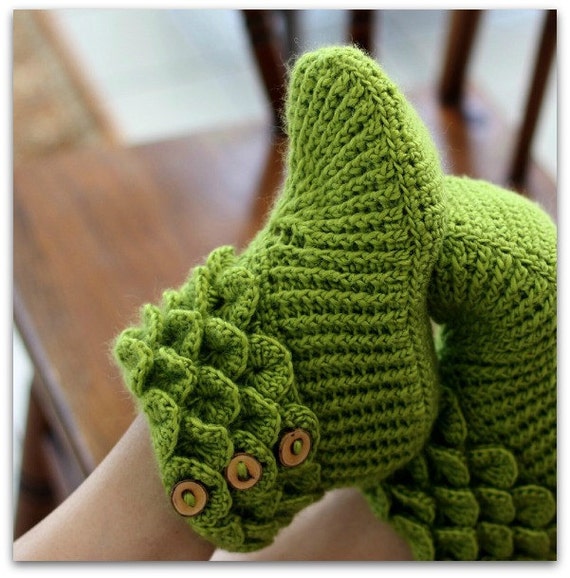 But the winner of the day must be these amazing Hulk slippers on Ravelry.
Now to find someone to make me the amigurumi from yesterday and some of these super cool slippers.
-Toni