My favorite pair of boots died last winter. They were fabulous, covered in zippers everywhere, which isn't an accoutrement you find regularly. I find zippers fascinating. There's something about using zips as adornments that piques my aesthetic interests. It's what made those boots my favorite boots and what makes me love today's crafters.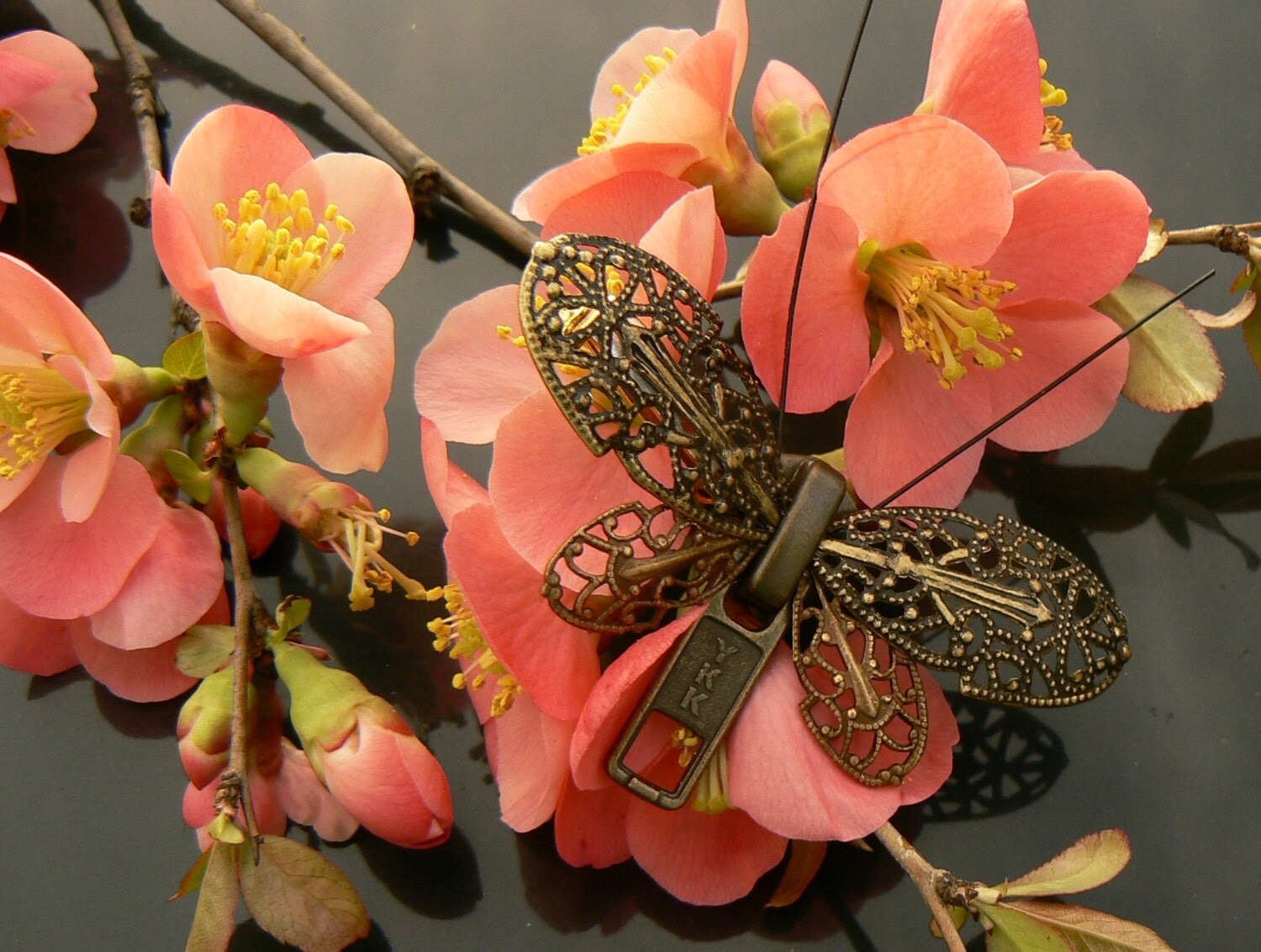 Pete and Veronica's offers "Zippology" on their Etsy site. What Zippology means I'm not sure, aside from providing innovative, creative, beautiful jewelry and accessories that are based on zippers and hemp.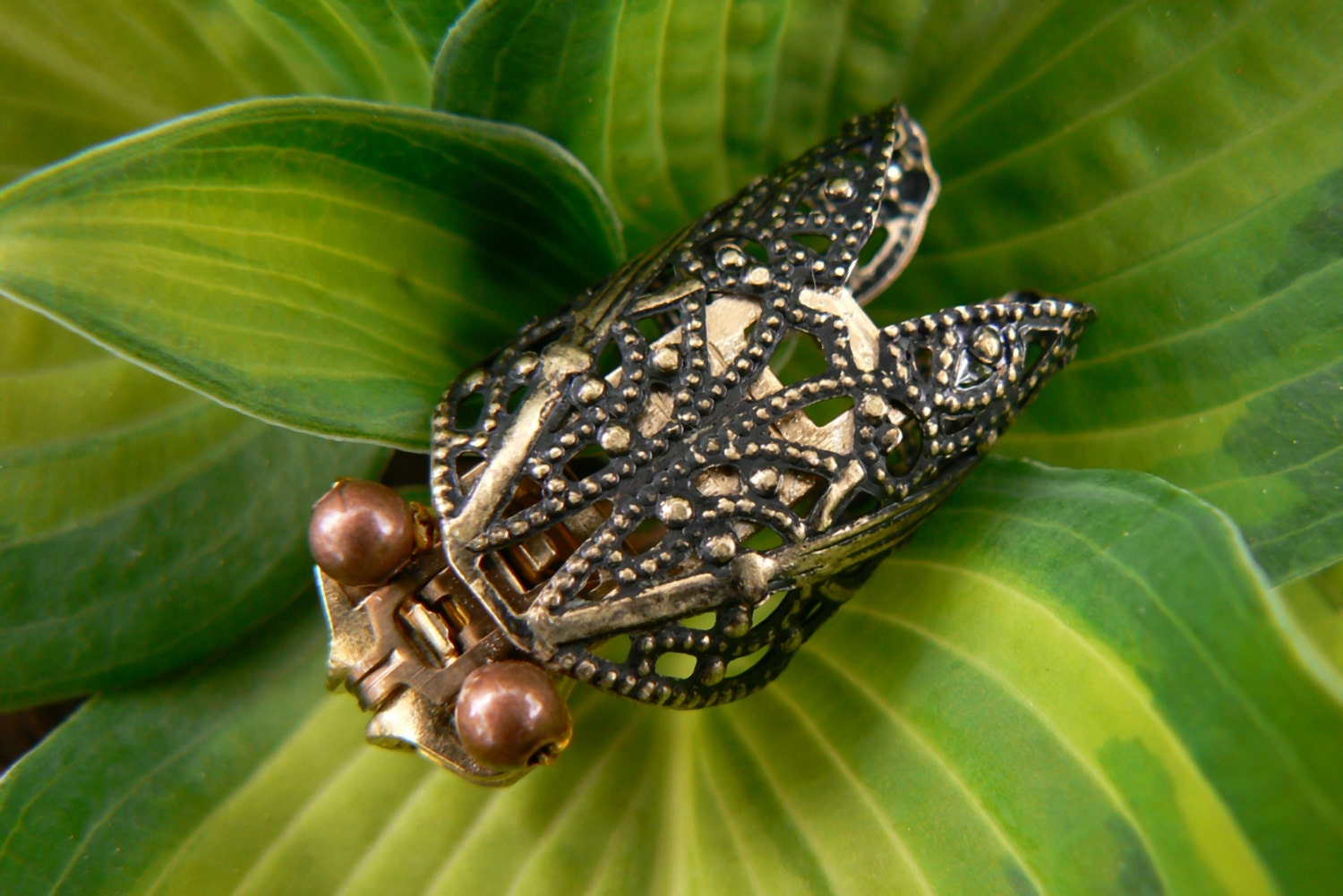 With a steampunk flair, this mother/daughter team create beautiful moths, fireflies, dragonflies, butterflies and more. Their work is not only well made, but unique and can even be made specifically for you as the perfect accent to steampunk costumes or just a little pop to your everyday wear.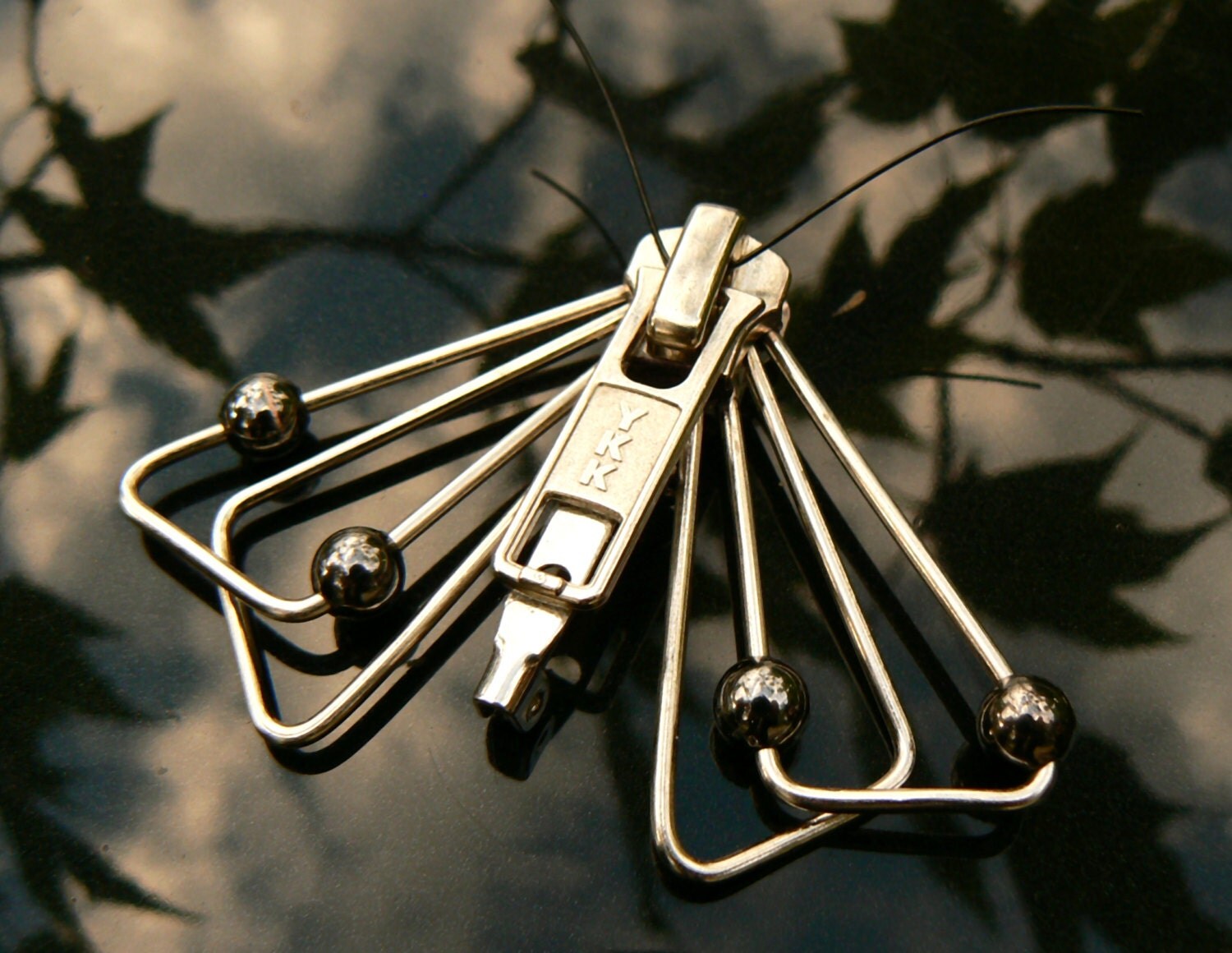 There's something charming about bringing nature to life in metal that I've always loved and Pete and Veronica do so in a way that is interesting, unique and enchanting. How is it that all artists are always drawn to nature no matter what the medium?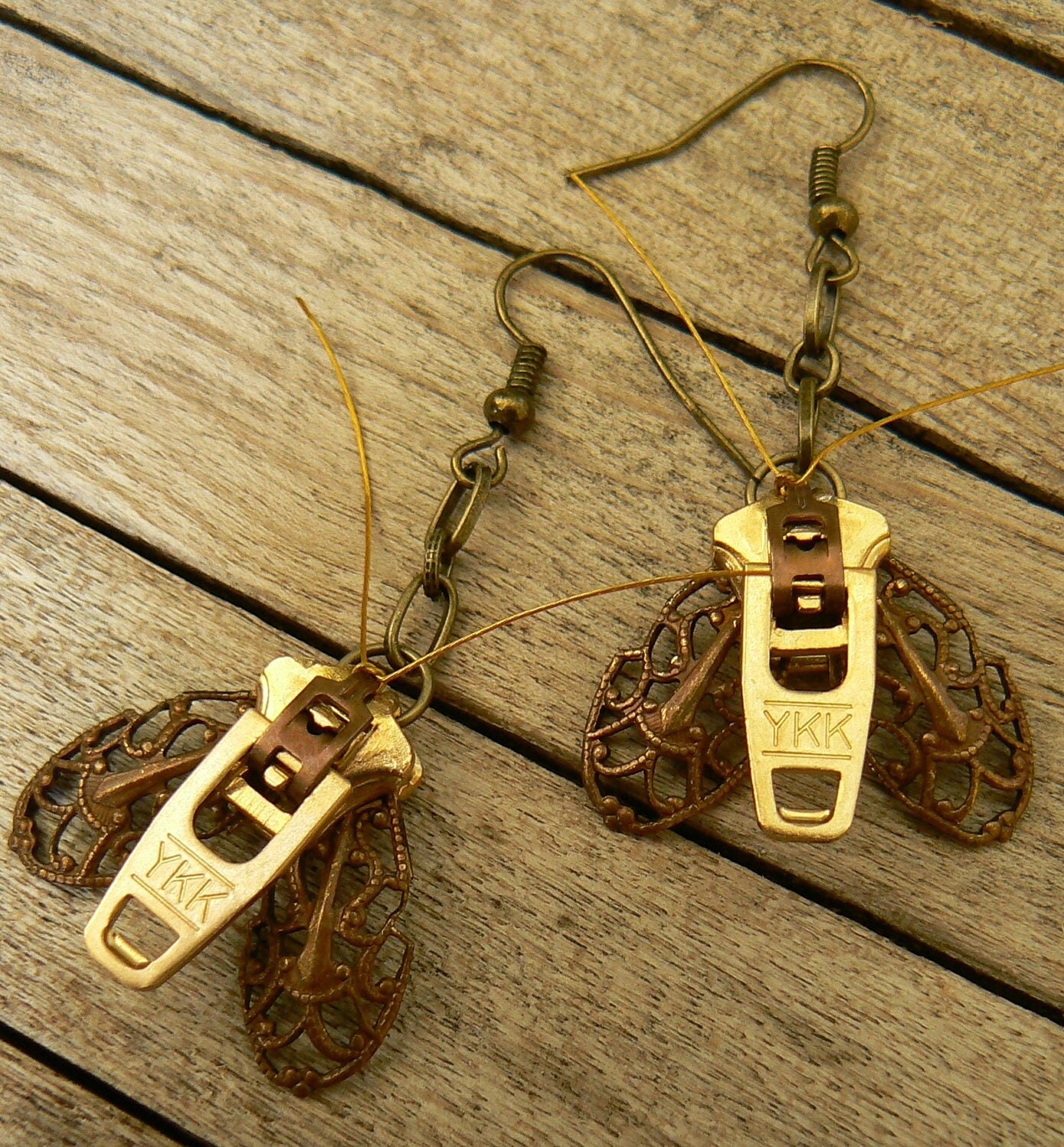 Pete and Veronica can be found on Etsy and Facebook.
~ eliste