Hello!
Let me take a moment to introduce myself! I'm Sherona, better known in the crafting world as blackmageheart. I'm a cross stitcher first and foremost, but I dabble in other arts and crafts occasionally!
Today I'm your guest blogger, and I'd like to share with you all a few of the wonderful and awesome Final Fantasy crafts I've seen on my online (and offline!) travels.
For those of you who may not know, Final Fantasy is a long-running video game series, with the eponymous first entry waaaay back in 1987. The series has come a long way since then, but with each new entry and story comes amazing new art and visuals. In-game sprites, Tetsuya Nomura's character designs and the ethereal art of Yoshitaka Amano are just some of the many elements of Final Fantasy's style that have inspired legions of artists and crafters to create beautiful homages.
Let's take a look at some of my favourite FF crafts from around the interwebs!
FFVIII Squall cross stitch by "Anat"

FFVI Alexander perler bead sprite by "artemis251"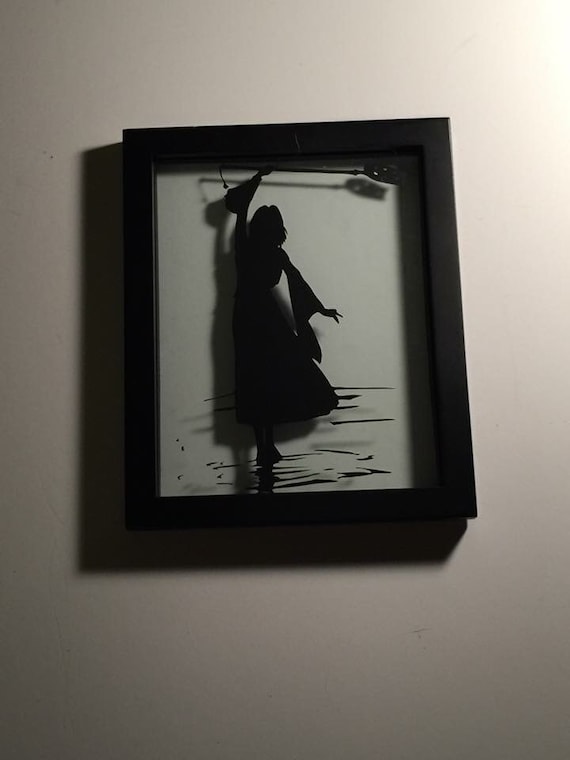 FFX Yuna vinyl silhouette by "ForNerdByNerd"
FFIX Vivi perler bead sprite by "ShampooTeacher"
FFVI Ultros amigurumi by "susanhiding"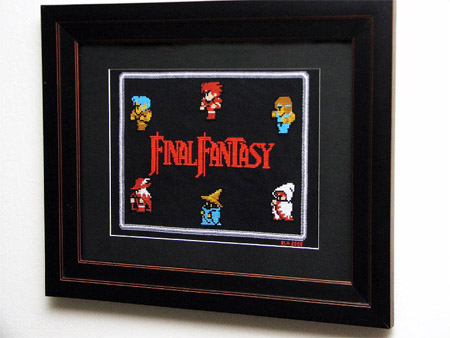 Final Fantasy cross stitch by "rachael"
This is just a tiny sample of the FF crafts to be found – there are literally thousands of different and wonderful works of art! I do recommend taking some time to look at a few, because you will be amazed at the detail and work that fans put into their crafts. J
Thank you for letting me be your guest poster today, and for this shameless plug I'm about to do!
Check out my cross stitch work at:
http://blackmageheart.wordpress.com
http://blackmageheart.deviantart.com
https://www.etsy.com/uk/shop/Blackmageheart
and of course, don't forget to visit the blog and forums at http://www.spritestitch.com !
Bye for now, Craft Hackers! *blasts off with a Firaga*