Hey there Thursday Crafthackers!
I come to you today with a relatively new local (to GTA) designer who does one of a kind, hand painted jewelry. I met her at a local craft fair that featured lots of local, Canadian talent.It was lovely to see this small, local show filled with vendors of a very high caliber and selling a wide variety of things that were both unique, handmade, reclaimed, or a combination thereof. It's here that I met Sue. She makes some of the most amazing hand painted jewelry, and every piece is unique since the combinations of colours and how the paints work together will be different each time.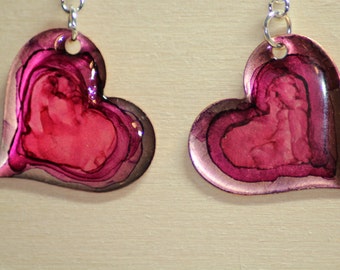 She paints on a few different metals, but one of the main metals that she works with is copper, though she will also have some pieces out of titanium, Sue makes earrings, necklaces, and bracelets, and though they are not matched as a set, you can definitely match what is available to have a set.
I think what really caught my eye about her creations was not just that they were extremely reasonably priced, but that the colours were so vibrant. When you see these pieces in the light, especially out in the sunlight, the paint that she uses to create these lovely works of art really does come to life and becomes just radiant. She also coats the top with a resin  not only to preserve the paint but it somehow just makes these colours look so metallic and bright. I also don't feel like I'm going to accidentally scratch some of it off in my day to day wear – I am not a graceful person at the best of times, and after a few wears, it's still as good as new.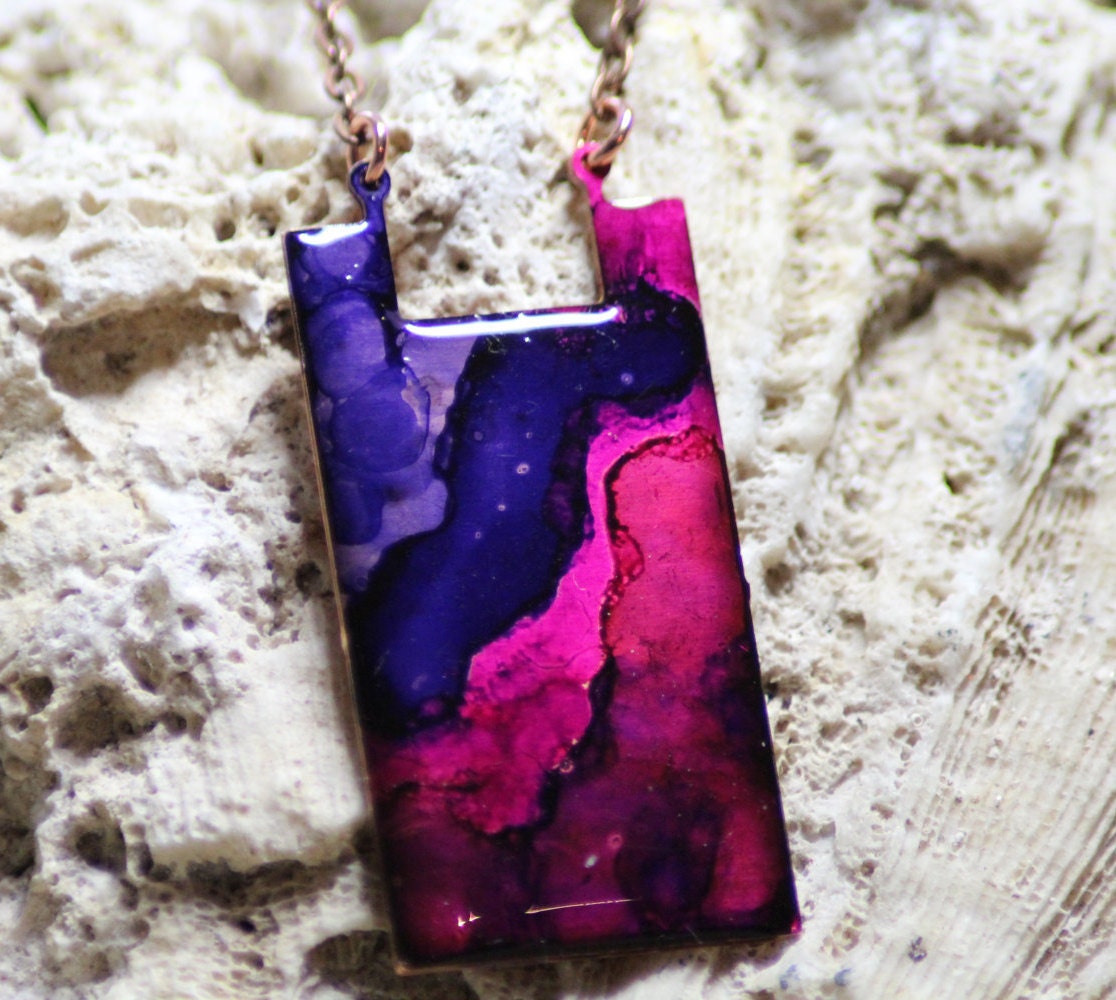 I highly recommend checking her out and seeing what she has on hand. You can find her shop here, as well as lots of photos on her Facebook page and Twitter.
I've worn my pieces from her multiple times already and had quite a few compliments, and I can't wait to start seeing Sue at other shows through the year. Follow her page to see where she'll be next!
Happy Crafting!
~ Megan