I know that the internet loves cats, and I really can't blame them. Cats are great pets and mine is certainly an endless source of amusement and love. So any time I see something that could make my cat happy I just have to share it, and this time it's a great handmade cat bed. 😀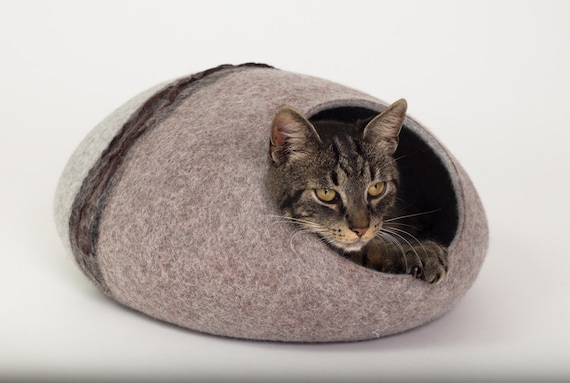 Designed by Etsy artist Elevele, these adorable cat beds are hand felted to give your cat a cozy place to curl up in (and look super cut while doing so). She got the inspiration to make them when she noticed her cat (then a kitten) had curled up inside an slipper she'd just made and fallen asleep. Caught by the sight she made something bigger instead until finally perfecting her design with these lovely beds.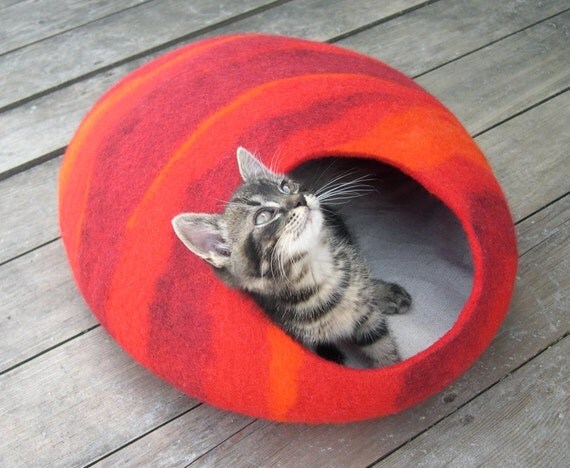 These types of beds appeal to cats as they like comfy enclosed spaces for the feeling of protection they bring from outside threats, as well as enclosing the heat to help keep them warm (this is also why cat's sleep in a circle 😀 ). The base has a comfy layer of cotton and linen batting that can be pulled out to be cleaned or replaced. The whole bed can be cleaned really, but the base will be the likely hair magnet. If you don't think your cat would like little pocket caves to snuggle in, she also makes open basket style ones for your cat to lounge in instead.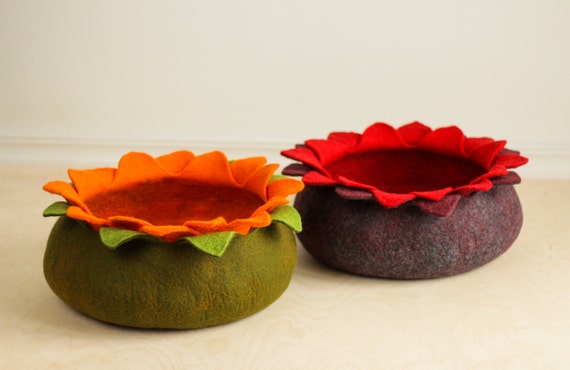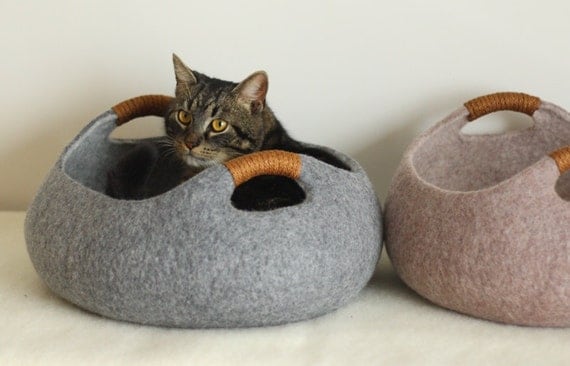 The shop is based out of Eastern Europe, and you'll have to take that into account if wanting to order any holiday gifts. It's certainly something I'm heavily considering for my own cat. 😉