Good morning, crafters!
So, going along with the wedding theme, Saturday readers, I have a DIY super cute save the date tokens that are a little different from a card or a printed photo of the couple. They're super easy to make and are really quite sweet. They're also useful, which I find super attractive in things like this as there's nothing I dislike more than superfluous things that no one feels really comfortable throwing away and they don't know what to do with it afterwards. So I bring you this sweet little tutorial from Project Wedding that you can make and also alter and decorate to suit your tastes.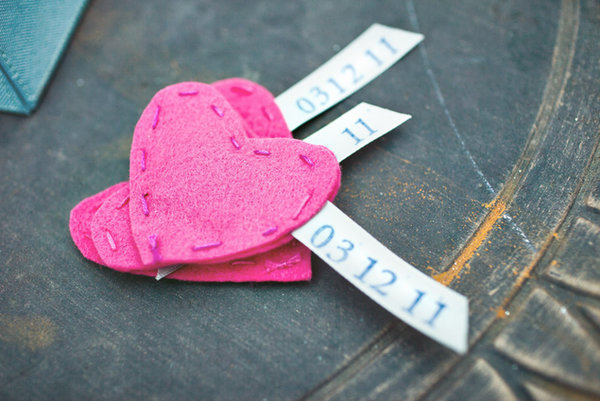 Your materials are super easy. You'll need felt (in whatever colour you're using for your wedding or in red/pink/whatever colour you want to use), ribbon, a custom stamp and stamp pad (for the date or for any other design you may want to stamp), small adhesive magnets, embroidery thread with a needle, and scissors. You should be able to find all of these at your local craft store. And for quality reasons, you may want to stay away from the dollar store. These save the date magnets will look hand made, but you don't want them to look cheap.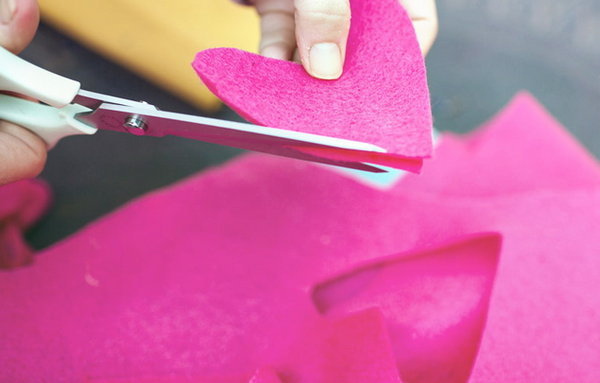 Your first step is to cut out your hearts, however many you need, in pairs so that you have two that fit together. They do not need to be perfect, and in fact, if they are imperfect, they'll look a little more unique, so that's good!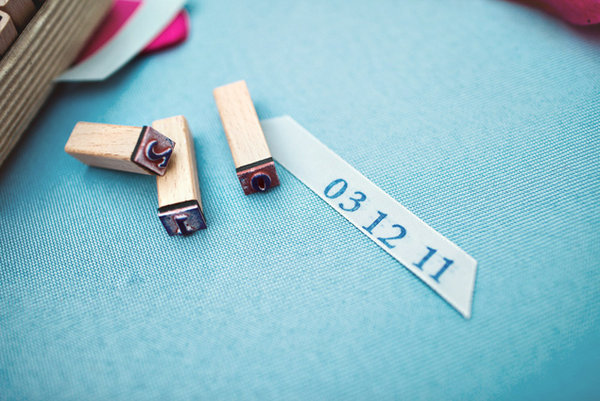 Your next step is to cut a piece of coordinating ribbon and stamp the date of your wedding on it. You may want to purchase some fray stop from a fabric store for the edges of the ribbon to keep it from fraying.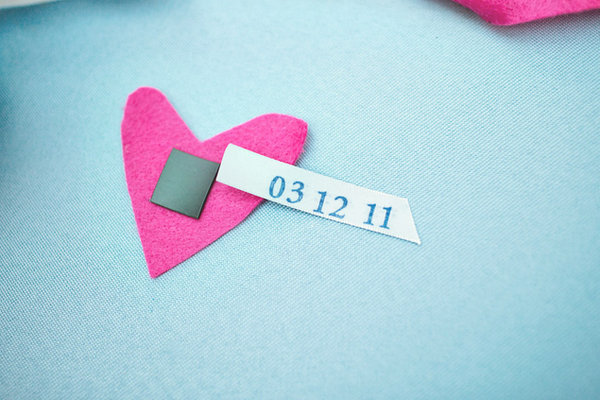 Arrange your magnet and ribbon on the heart. If you managed to find adhesive magnets, I'd recommend sticking it to the felt, and sliding a small part of the ribbon underneath so that it will be held a little more securely in place.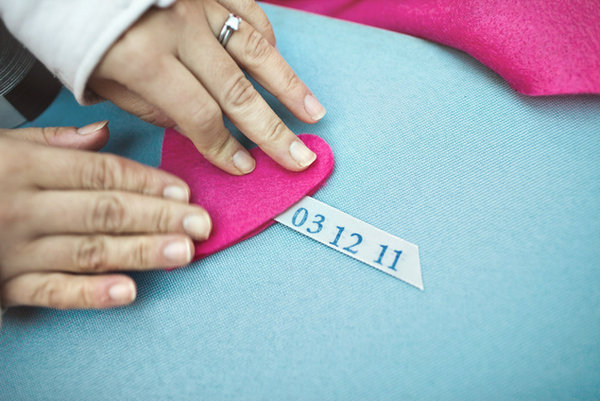 line up your second heart overtop of the first one. You can pin it while you stitch it to make the felt easier to sew, if that's your game. But it isn't necessary. Stitch around your heart, making sure to sew the ribbon so that it doesn't move. How you stitch is up to you, but hand stitching looks so sweet with these little favours.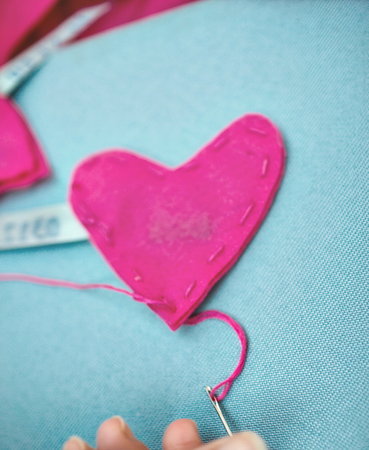 And voila! You're done! Keep in mind you can use any fabrics, any colour of ribbon and make them any size you like. You can get as fancy as you would like, getting into hand painting or stamping on the felt itself. I love these little magnets and I think they're so sweet!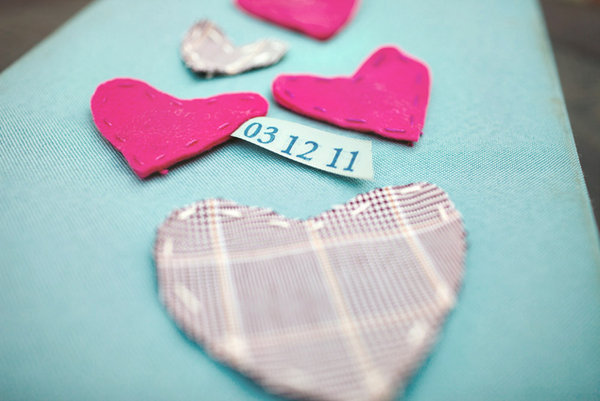 Happy crafting!
Megan