Good morning Thursday Crafthackers!
I was thinking about the traditions we had when we were kids with dying eggs that were hidden for us in the morning by the Easter bunny. When I was a kid, we always used the little vinegar/food colouring pellets. In the last few years, I've done Ukranian egg dying, which was entirely different and special also (you can see the post about it here). Today, I found a tutorial for how to not only make your own dye from natural ingredients, but how to dye these eggs with reliefs of interesting leaves.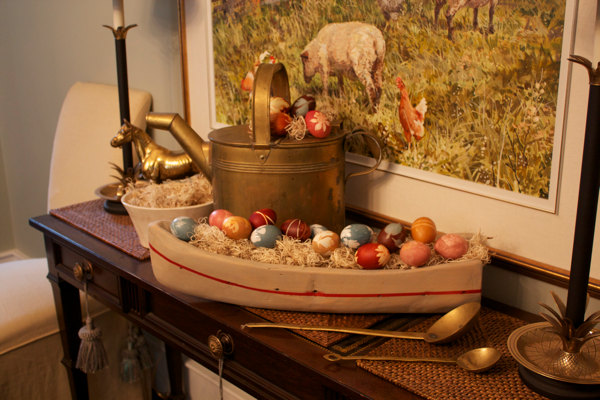 The original tutorial is from Cynthia Weber and can be found here for the full tutorial. The dyes are made from cabbage, onion and beets, and as you can see, the colours that they make are pretty darn awesome. To do this, boil separate pots of chopped up red cabbage, onion skins and chopped beets (covered with enough water that when you add eggs later they'll be covered). Allow to boil for about twenty minutes and let them cool slightly. Add 4 tablespoons of vinegar to each pot.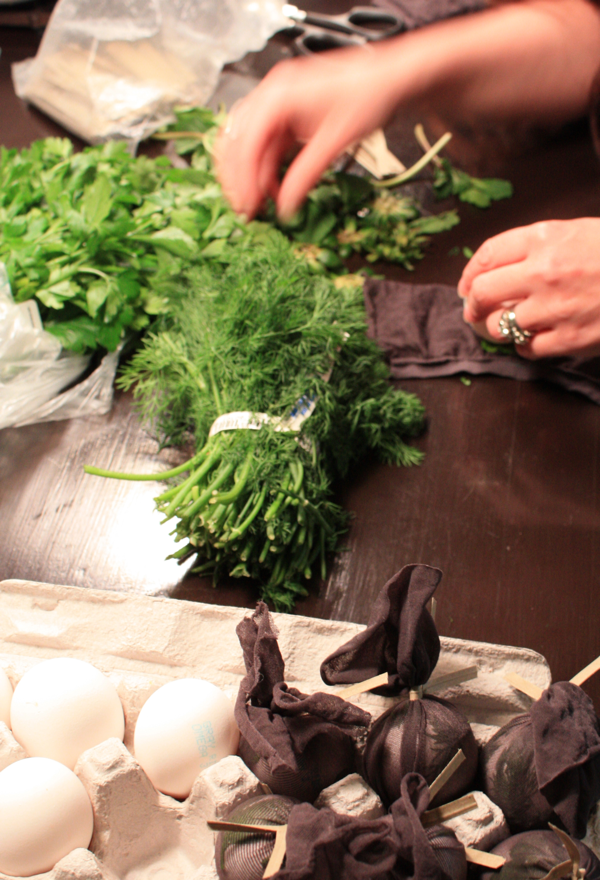 While the pots boil, you can get your eggs ready. You will need nylons, twist ties or string, and some interesting pieces of foliage either from outside or from the herb garden. Use thin nylons for this, as if they are too thick, you won't get enough of the dye to the egg to do it's job. Cut the toes out a few inches to make a pocket (you can use the rest of the nylons, just cut pieces large enough to encircle your eggs). Place your interesting herb or flower into the nylon and lay the egg on top. Tie the nylon off so that the plant is held tightly against the egg.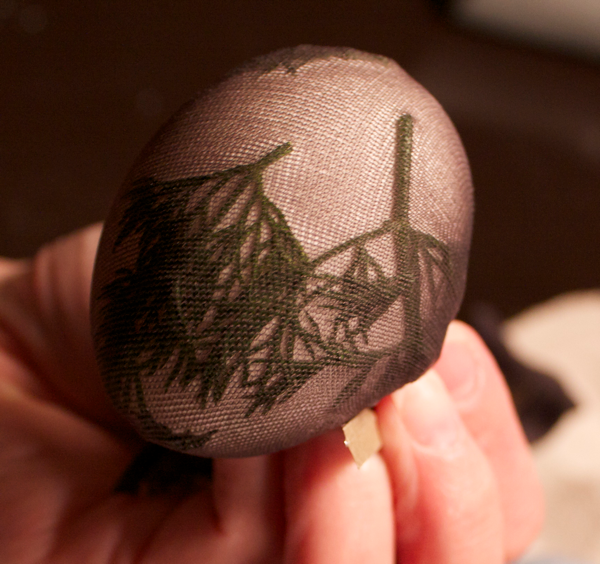 When your eggs are ready, put them into the dye of your choice, and bring that pot back up to a slow boil and boil them for at least 20 minutes, though for more vibrant colours, you can let them sit in the bath for longer.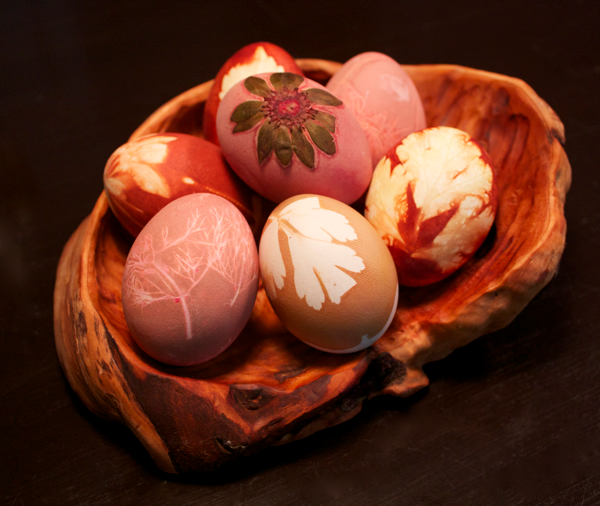 Pull your eggs out, remove the nylons and herbs, pat to dry and rub with oil. The cabbage dye makes a blue colour, and you can make two tone eggs by dying them first with the nylons and the foliage, then taking that out, taking the nylon and the greenery off, and letting it sit in the cabbage pot.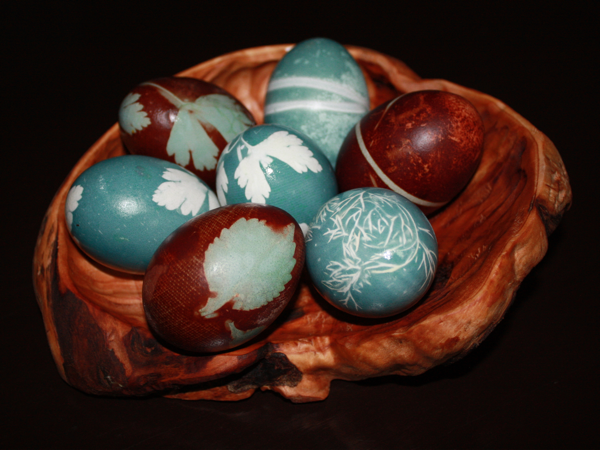 I love the natural colours, and I love the look of the leaves on the eggs. I hope you guys have a very nice holiday, and as always…
Happy crafting!
~ Megan