Good morning Thursday Crafthackers!
I was at a local Anime convention a few weeks ago and was booth neighbors with a lovely lady whom I discovered was the creator behind Oddity Apparel.  Though she wasn't at that convention selling her wares, we certainly got to talking about them as, of course, I'm a fan of nerd fashion.
She is based out of Montreal, Canada, but goes to conventions all over North America. Not only that, she sells lots online (she's on Etsy and Facebook) and will take on a custom order if you ask nicely. She sells a dress style that is flattering on many different body types and makes plus size clothing as well. If you would like to see a dress or skirt in a style that you don't see in her shop, just send a message along and see if she can put together what you're looking for.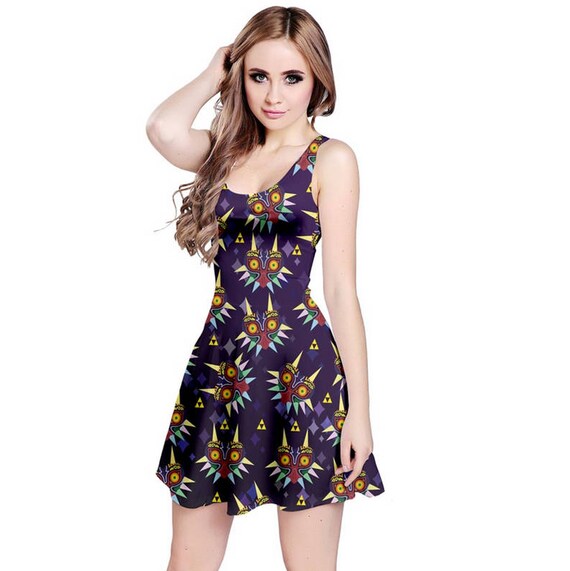 Her fabrics are amazing, and I learned, are created by her. They're beautifully balanced and avoid the things that I hate about repeating prints. That they either look too repetitive, are too big or are unattractively stretching in inappropriate places.  I've even seen patterns that were so unbalanced that the dresses they were printed on made the body look unbalanced. She avoids that by having her own designs printed, and just looking at the fabric, you can see what I mean.
Make sure you go check out her shop to get an idea of the vast array of fabrics that are available. I guarantee that you'll love the Timelord fabric, and find so many more that you didn't even know were a thing. Remember, these are hand made, and you're supporting a real person and their art. Go and have fun with fashion with these prints that are all just so fabulous, you'll have to start collecting!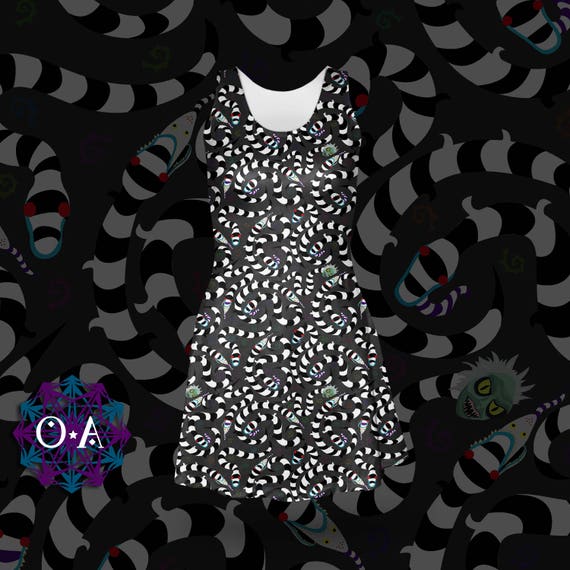 Happy shopping!
~ Megan