Good morning, Thursday readers.
I found a really cool tutorial from Candle Tech that caught my eye and initially I thought it might be a little silly, but the more I looked at it, the more I liked it. Tea light/votive holders made from wax. I know it sounds counterintuitive, but what makes it work is the type of wax used. And plus, they look really cool.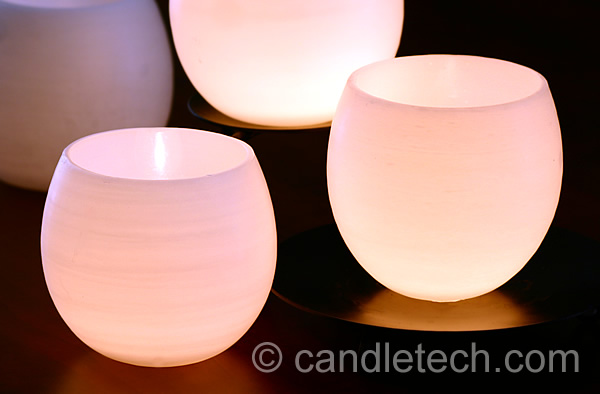 You do need some supplies and tools: High-melt paraffin wax – IGI-1260 – (this one is super important – don't use something that isn't high melt), party balloons, a double boiler and a cookie sheet with parchment paper. You will need to start by filling your balloon with tepid water.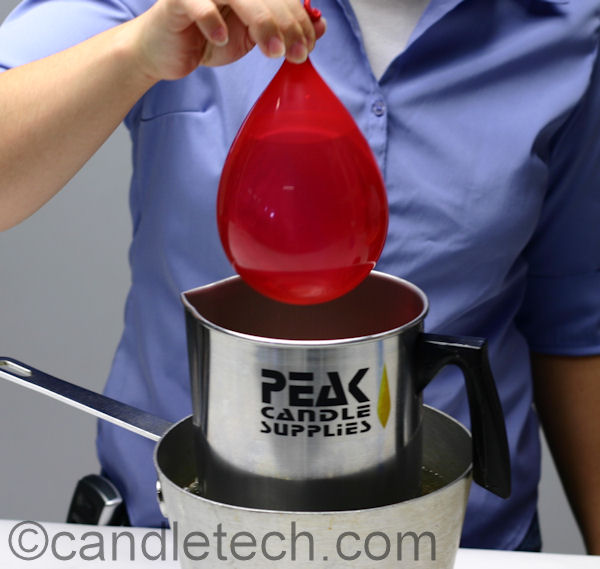 Your next step is to melt your wax in a double boiler. The best temperature for this project is 180 degrees Fahrenheit.  Using a double boiler will help to keep things from overheating, and you can use a thermometer to double check if you have one.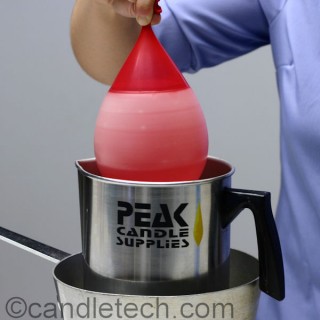 Slowly dip your balloon into the wax to just below the water level inside the balloon. If you go past the water level, your balloon can pop. Hold the balloon in the wax for a few seconds and then slowly lift it out. Let it cool between dips, but you'll need to do this a few more times to get a good thickness of wax on the balloon.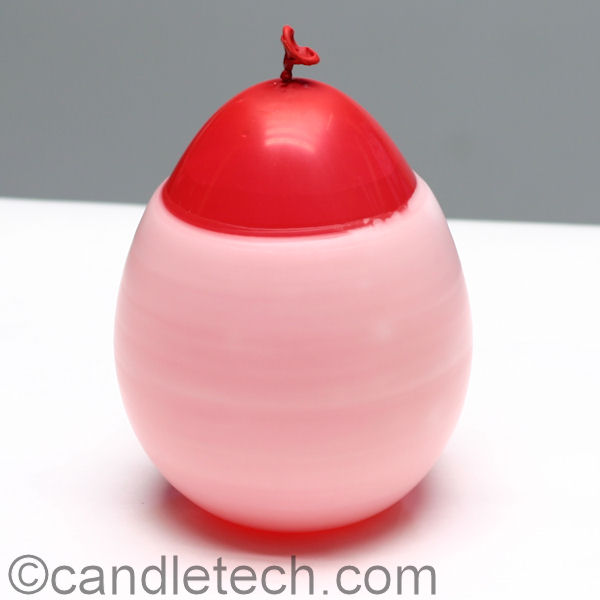 When the wax is still fairly warm, put the balloon on a piece of parchment or on a cookie sheet. This will allow a flat bottom to be created so it's level and won't topple over. Allow to cool a little, and then repeat the above process a few more times. You're going to want a thickness of about 1/4 to 1/2 an inch of wax on your balloon. Set it aside again to let it cool.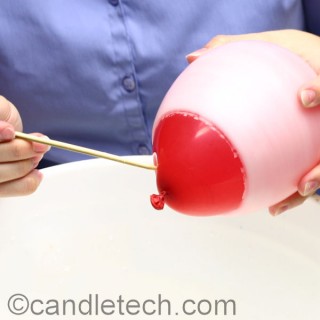 When the water inside the balloon and the wax are completely cool, holding the wax portion so it doesn't fall and aiming the mouth away from you, pop the balloon over this sink with something sharp to let the water drain out and toss the deflated rubber.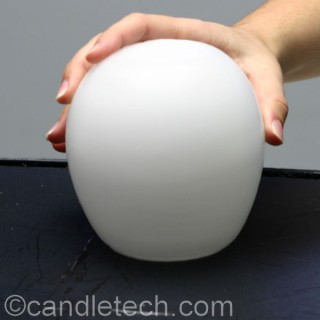 If the top of your luminary isn't level, that's okay. There's an easy fix, since you're working with wax. Just heat up a cookie sheet in the oven and place the luminary top down onto the hot metal (you can put some parchment paper down to catch the wax) and melt the edges until it's level. You can wipe the paper with a paper towel if you're going to need to do it a couple times.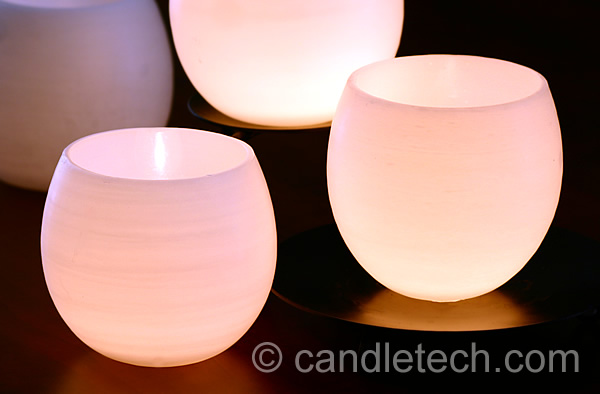 And you're ready to go with a tea light or a votive (remember, votives need some kind of container to keep them from melting everywhere). So long as you're just using those types of candles, the luminary won't melt. Remember, it's high temp wax, so you need more heat to melt it. If you want to add some colour to your wax, you can add some crushed crayons (though it might make them a little less transparant). You can also think about adding glitter or even doing a few white layers of wax as a base with a couple colour layers over top. You could even dip the top rim in glitter once you've melted it to make it level or you might want to carve your creations afterwards… but regardless of what you end up doing, they do look super cool!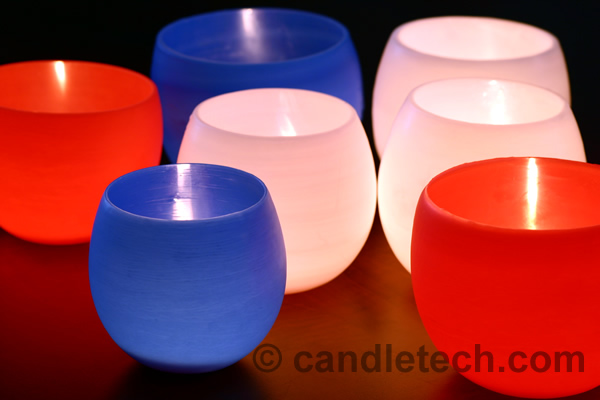 Happy Crafting!
~Megan