Hey Hackers!
It's me, Scribe Sarah, filling in again on our fantabulous blog. Today, I wanted to enlighten you regarding some truly inspiring work from a company out of Seoul, South Korea; WyseFactory!
First, let me t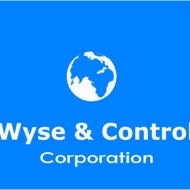 ell you a little about this company. They are a distribution brand of Wyse & Control Corp, which has been in business since 2008. WyseFactory joined the Etsy-sphere in 2016 and offers a plethora of items from handbags to mugs to light fixtures. All items are handmade with an incomparable skill and passion. Honestly, you can tell from the products that they are lovingly crafted.
While there are a myriad of pieces on their Etsy shop (link provided at the end of the article), the ones I really wanted to bring to your attention are the metal craft table lamps. There are not many of them, however, they are true works of indelible art.
These lamps are crafted from a variety of metals including copper, iron, and aluminum. They also utilize metal items such as nuts, bolts, and screws in the design. Not only is this a unique way to repurpose old metal objects, it also provides a space with an inimitable piece of handmade art. These lamps help lend a kind of "Wall-E" feel to your office or living space. There is the ETY Muscle Man, the ETY Explorer, and the ETY no. 1 (my personal favorite). Each of these lamps features movable, poseable joints that can be tightened to maintain a specific posture. They can be powered by 12V power adapter down to a USB adapter. None of these lamps is too large and they are adaptable to really any small space.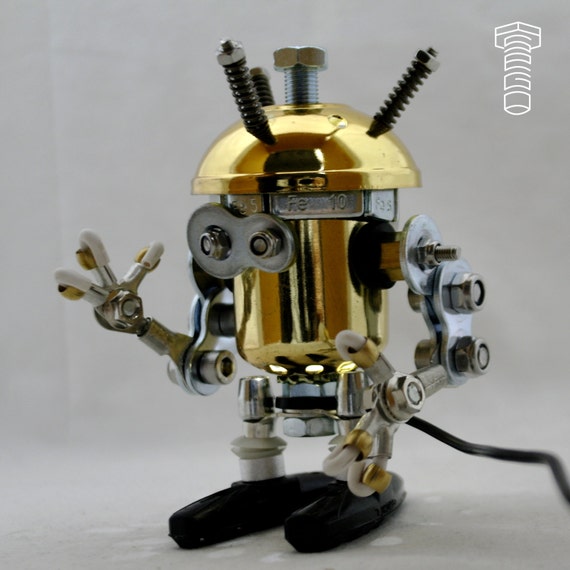 In addition to providing much needed light to an area, these adorable little metal men give the sense of having your very own robot friend or assistant. They watch over your work, whether that be cross-stitching or writing, offering a silent sort of support in all your endeavors.
If you love unique crafts, please check out WyseFactory's Etsy shop.
And special thanks to Nicole for pointing me in the direction of this charming shop and its fare!
Scribe Sarah
Save